I love Anthropologie, but sometimes they sell the ugliest things for an exorbitant amount of money.  Case in point.
Anthropologie Smiling Hippo Bust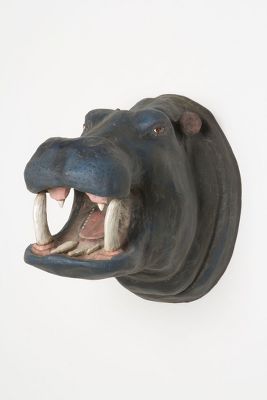 Seriously, who thought this was a good idea?  If you need a hippo bust, here's how you do it:
West Elm Hippo Sculpture
Now that's how you do a hippo.
Have you seen a bad product sold in your favorite store lately?